Oral and poster presentation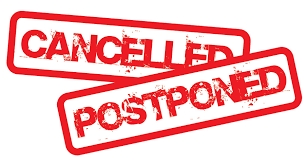 Oral presentation: Power Point presentation or PDF in English (15 minutes including Q&A). The number of oral presentation is limited. Authors will be informed if their presentation is allocated to an oral or printed poster session in March 2020.
Participants selected for refunding are obliged to prepare and present a short presentation (15 minutes) about her/his own research (submitted for oral presentation).
Poster presentation: in English, each poster must be in PORTRAIT format,max. size A0. Posters are displayed for one day only. Posters should be placed before dinner on May 26th. Poster presenters will be required to stand by their posters to discuss their findings and answer participants questions.
Selected participant presentations (in extended version as an article) can be published in an international periodical journal on Earth sciences (details in the 2st circular).
Conference language: English
Presentation: presentation Power Point or PDF in English
Speach language: English
Poster: in English, max. size A0
Location: Resort "Gościniec pod strzechą" near Suwałki, NE Poland